Additional Options Available for Quality Primary Care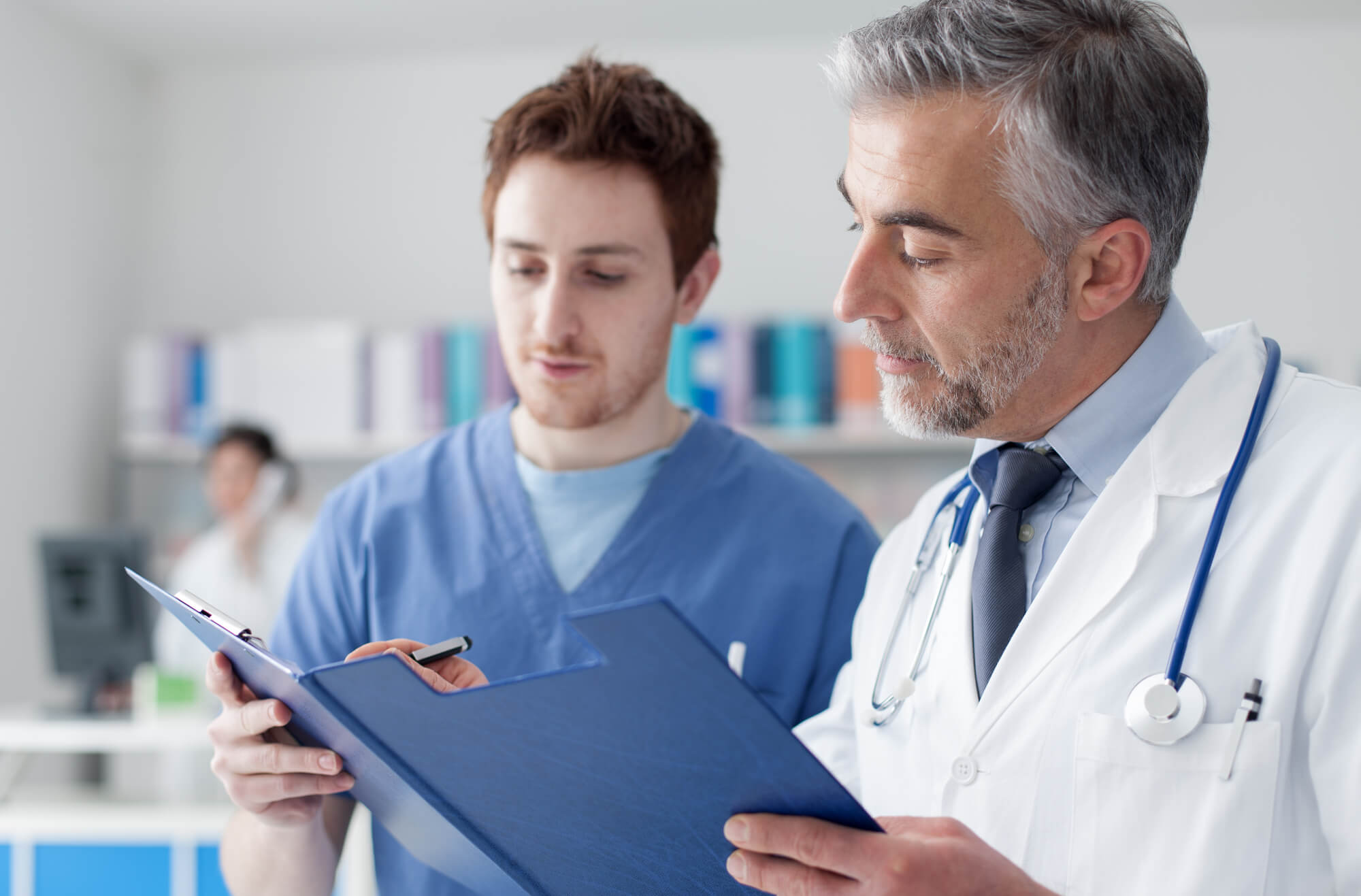 When you need to be seen by a doctor for illness or injury, time is usually of the essence. Many other priorities in life such as work or school tend to move aside when your health is on the line. Delays in receiving care can lead to even bigger problems such as progressing illness or serious infection. You know this and earnestly call your doctor right away. Yet, you may be painfully familiar with having to wait days or weeks just to be seen by your primary doctor. When all you need to avoid something serious is a simple diagnosis and prescription, this system is lacking in what patients need to stay healthy.
We are accustomed to entrusting doctors to have answers to our questions and solutions to our problems when it comes to our most valuable asset: our health. We commonly hear the phrase, "ask your doctor" concerning any new health regimens we want to try including supplements, medications, herbal remedies, and even exercise programs. We look to doctors for guidance we can trust, but when they are out of reach in your time of need, you'll be relieved to know of two excellent alternatives!
You may be surprised to learn that an actual doctor is not your only option when it comes to receiving the best in primary care. In fact, there are other paths to serving as a highly qualified medical professional, able to provide many of the same clinical tasks for which we traditionally rely on doctors.
Nurse Practitioners and Physician Assistants
Your best option for a primary care provider may be a Nurse Practitioner (NP) or a Physician Assistant (PA). Even without the letters MD following their name, these professionals are also highly educated and trained to serve your needs. They are trusted by increasing numbers of Americans to diagnose many ailments, prescribe medication, and provide just as high-level care as their doctorate counterparts, often with even more personalized attention and availability in their schedules.
Quality of Care
When it comes to your health, the quality of care you receive is vitally important. You want to know that you are placing yourself and your loved ones in the most skilled and qualified hands. For certain health problems that may arise, the advice of an actual doctor may be the most appropriate direction to follow. However, for most common primary care needs, you can rest assured that being seen by a nurse practitioner or physician assistant is a great alternative. Many NP's and PA's even practice in specialized areas. However, you can absolutely rely on these providers to refer you to the appropriate doctor if and when that becomes necessary.
At Community Healthcare Partners, we are serious about making sure our patients receive the most value and highest quality care possible. We will even send a member of our provider team to your home, so you can receive the care and treatment you need regardless of limited mobility or access to our clinic.
Below, we will discuss the qualifications and scope of these medical roles in more detail. You can also visit this page on our site to learn more about how our patients benefit from this outstanding model of healthcare service: https://www.communityhcp.com/what-to-expect/
Alternative Access to Care
Nurse Practitioners and Physician Assistants are two medical professional roles who can perform the many clinical tasks we are used to assigning only to doctors. This is great news for our patients who may not already know about these options. Sometimes there can be a barrier to seeing a doctor because of schedule availability or cost. The process of providing the best care for our community becomes even more efficient and beneficial by having these highly qualified alternatives to only MDs.
You may be wondering if entrusting your care to someone other than an official doctor could mean sacrificing the quality of care you receive. This could not be further from the case. Rising numbers of practitioners in these fields mean that patients will not have to wait as long to be seen due to the limited number and availability of doctors. Having more efficient access to a primary care provider not only helps you to get treatment faster, but it also means more personalized attention and support in preventative measures, keeping you and our community at large healthier in the first place.
Both NPs and PAs are highly qualified to diagnose common issues, treat many injuries, and prescribe medication. If you need to see a specialist, you may find yourself in the caring hands of an NP or PA in that setting as well. If your case does in fact need the direct care of a doctor, then your provider will of course make sure you get on that course of action. Thankfully, with more primary care being handled by NPs and PAs, a doctor's time can be reserved more for patients who are indeed in specific need of their attention.
Are NPs and PAs Qualified to Provide Primary Care?
How do these roles differ from one another? How are they qualified to handle many of the same tasks as doctors? Let's take a closer look at each of these roles in the state of Nebraska: What are their qualifications, and what is the scope of their practice?
Nurse Practitioner
Nurse practitioners in Nebraska typically hold a graduate or postgraduate degree to obtain their APRN License. Nebraska is one of 22 states which gives Full Practice Authority (FPA) to nurse practitioners, meaning they can practice without the supervision of a doctor. NPs establish referral networks as well as collaborate and consult with other providers (including doctors) to ensure the highest level of care for their patients. They are medically qualified to practice within the scope of their training. This includes:
Health promotion and supervision
Illness prevention, diagnosis, and treatment
Management of acute and chronic conditions
Synthesis and analysis of data
Prescription of therapeutic measures and medications
Specialized care (with proper certification) such as psychiatric or mental health
Physician Assistant
PAs earn a medical master's degree from a program that largely resembles medical school in condensed form. Like doctors, the program for PA licensure gives graduates clinical experience in many inpatient and outpatient settings. They attend rotations alongside medical students and residents and are required to complete education in many areas including emergency, family, and general internal medicine as well as surgical care, pediatrics, geriatrics, prenatal care, and women's health.
PAs provide service as delegated and supervised by a doctor. They are able to handle a multitude of medical tasks inside the scope of their education and the practice they belong to. As with the care from NPs, patients with matters extending beyond the scope of their PA are then referred to the appropriate doctor to ensure the best of care for each case.
What services can NPs and PAs provide to their patients?
A great benefit of receiving care from a PA or NP is the convenience of having your provider pay a house call. Perhaps you live in a rural area or have limited mobility. Community Healthcare Partners grants patients greater access and more flexibility while receiving the care they need.
If needed, a PA or NP from our team can come to your residence to provide any of the following:
Physical exams
Regularly scheduled visits
Prescription refills
Diagnostic tests
You can be seen and treated in the comfort of your own home for many issues including:
Minor burns and cuts
Conjunctivitis
Back strains
Rashes
Flu
Urinary tract infections
Manage high blood pressure
Preventative care
To learn more about the services provided by Community Health Partners Nebraska, please visit: https://www.communityhcp.com/services/